Awesome NFL Cheerleader Pics
If you've ever dreamed of turning pro and you want to see what the professional cheerleaders look like, these NFL cheerleader pics show eight of the league's most notable squads. The Arizona Cardinals start things off.
Tennessee Titans Cheerleaders
This busy squad also operates a Junior Titans Cheerleaders cheer clinic complete with a performance at a specified half-time show!
San Diego Charger Girls
Formed in 1990, the Charger Girls are now one of the league's top dance squads.
Tampa Bay Buccaneer Cheerleaders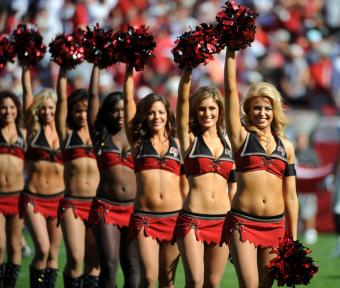 Formerly known as The Swashbucklers, the Tampa squad is very active in their local community making appearances and volunteering their support at various community projects.
Oakland Raiders Raiderettes
Busy both on and off the field, the Raiderettes also take time out to visit USA troops abroad.
New Orleans Saintsations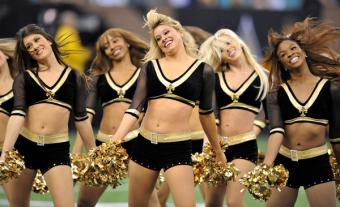 Although this squad's job is primarily to support the team, these cheerleaders are also well known for their yearly swimsuit calendars.
Buffalo Jills Cheerleaders
The Jills are divided into two squads; one that performs, and another with cheerleaders who make numerous personal appearances on behalf of the entire organization.
Dallas Cowboys Cheerleaders