Cheerleading Sayings for Candy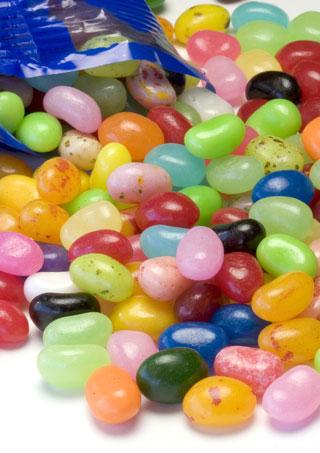 Cheerleading is hard work, but it is also about having a lot of energy to spread fun and school spirit. One of the ways you can spread spirit to team players and students is by passing out candy before a big game, to celebrate a win, or just because. Depending on what type of candy you plan to pass out, there are many different sayings you could use.
Spirit Week
During spirit week, you'll want to pass out candy to inspire the student body as they cheer on the school team. Hand out the candy after pep rallies or at lunch each day during the week.
Let's Blow 'Em Away - You'll want to get the permission of the school before using this saying as some schools do not allow students to chew gum. If you're lucky enough to be one of the schools where gum is allowed, this is a really cute candy saying to pass out along with some bubble gum. You can also personalize it with an opposing team's name such as, "Let's Blow those Tigers Away!"
Encourage"mint" for Our Team - Mints are a very inexpensive treat, which means you can pass them out to everyone at the pep rally without breaking your squad's budget for the year. Package them up in a little cellophane bag with a ribbon and a tag that reads, "Let's offer our team encourageMINT!"
Let's Stick It to the Lions - For this candy sayings, purchase enough Pixy Stix to pass out to everyone at the pep rally. Tie a small card around a bunch of about five Pixy Stix. Replace "Lions" with whatever team you are playing that week.
Whopper the Warriors - Buy snack size packages of Whoppers and print small labels with this slogan to attach to the packaging. Sub in the name of the team you're playing during spirit week for "Warriors," of course.
Star Light Poem - Purchase Starlight mints in a variety of flavors (or in your school colors if red or green are appropriate) and cellophane bags. Place ten mints in each bag and tie with a ribbon and the label that reads: "Star light, star bright, I hope my team wins tonight."
Team Treats
After a hard practice or stellar game, pass out treats to the team players to keep spirits high. You can even pass these out after a defeat to let the team know that the school loves them win or lose.
O-FISH-al Team Treats - Give each player on your team a small gift bag filled with Swedish fish in a variety of flavors and colors. Label the bag as "O-FISH-al Team Treats."
You Rock Our School - Purchase packages of Pop Rocks candy and place a label on the front of the package that has this saying. You can also add the team name, if you want, so it reads, "You Rock Our School, Eagles."
Ring In Another Win - For this saying you'll need individual packages of Ring Pops. Create little paper circles or stars out of stock paper. Add the saying and staple the shape to the package. You could also sub out the wording for something like "Ring in Another Victory."
Our Team is Grand - Purchase 1000 Grand bars and use address labels to let your players know you think they are amazing. You could also turn this into encouragement by adding to the saying. "Our team is GRAND. Let's take a stand."
You've BEAN Working Hard - Wrap up some small packages of jelly beans and tie a ribbon around them with the label to let the team know you've noticed all their hard work this season. Sometimes people just need to be recognized for how hard they're trying.
Inspire the Players
Part of a cheerleader's job is to inspire the team players and cheer them on. Offer these treats to encourage them to play their hardest before the big game.
Push for the Win - Purchase enough push pops suckers for each player on the team. Don't forget team helpers, too, such as the water boy and team managers. Create little tags that say "Push for the win!" and tie them on with ribbon.
Wishing You Extra Luck - Purchase packs of Extra chewing gum in a variety of flavors and pass them out to the players. Simply print the saying on some address labels, which fit perfectly on the gum package. Every time the player takes out a piece of gum, he will be reminded that you're wishing him luck.
Dig in and Win - For this saying, you'll need to purchase some small plastic shovels like children use in sandboxes. Buy jelly beans, Nerds, or another small loose candy to place on the shovel. Wrap the bottom of the shovel with plastic wrap to keep the candy in place. Tape with clear tape if necessary. Add a label to the handle with a ribbon that has the saying.
Roll Over the Titans - It's a simple gesture, but it will hopefully inspire your players when you give them Tootsie Roll fruit candies and add this saying to a tag.
Kennedy High Loves You to Pieces - Purchase packages of Reese's Pieces and add a label that has this saying. You could also replace "you" with the player's name or jersey number to make it more personal.
Sweet Celebration of a Win
When your team wins a game, the victory helps fill the entire school with spirit. Use these candies to celebrate these wins. Pass them out to students in their homeroom classes or at lunch.
Rolo Over Them - Rolos are the perfect candy to pass out to the entire school, because you can buy a large bag of the wrapped candies and separate them into little baggies with a unique saying such as: "We Rolo'd Over the Eagles!"
Taste the Rainbow of Victory - Most people are very familiar with the Skittles slogan "Taste the Rainbow." Pass out baggies of Skittles candy with this saying and encourage the school to really champion your winning team.
Thanks for Taking a Bite Out of Williams - Purchase wax fangs online or around Halloween at most party supply stores. Add a tag that thanks the team for taking a bite out of the competition.
Our Team Is Sweet and Can't Be Beat - Rolls of SweeTarts are the candy to give out with this saying. The best way to present it is to print off some business-size cards with the saying, punch holes in the corner and thread ribbon through. Simply tie the ribbon around each SweeTart roll.
That Game Was Out of This World - If your team won a game that they really weren't expected to win, add some ribbon and cards to Milky Way candy bars that say "That Game was Out of This World," or "The Eagles are Out of This World" (filling in your own team name).
A Universal Language
Most people really enjoy receiving candy. It is a sort of universal language that makes the mood a celebratory one. Using candy sayings to celebrate different moments of victory or to highlight spirit week is just another way to help spread some more joy around your school and root your team on.