Stunt and Tumble Practice
The goal of cheerleading camp is to improve cheerleading skills, and a big part of that includes individual and team stunts and tumbling. Expect to spend a fair amount of time honing your stunting skills during practice.
Conditioning
In order to cheer your best, you need to be in great shape. Cheer camp will help you get conditioned with a focus on cardio, strength training and stretching.
Cheers and Chants
Cheer camp coaches will take some time to teach your team new cheers and chants that you can use during competitions. You may even be encouraged to develop cheers and chants of your own.
Downtime
Even with all the work involved, you'll have plenty of time for fun activities. Depending on the location of your cheer camp, you may have access to swimming pools, lakes, game rooms and concession stands.
Mealtime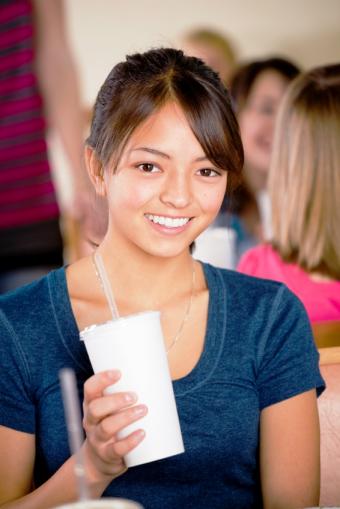 You'll work up an appetite during cheer practice, so make sure to load up your plate with healthy choices during mealtimes. Overnight camps generally provide at least three meals a day, while day camps will vary depending on the length of the program.
Team Building
Whether you travel to camp with your squad, or you show up on your own, you'll be assigned to a team for practices and competitions. A big part of camp is having the opportunity to form bonds with your teammates through day-to-day team building.
Talent Show
Cheer camps often have fun evening activities planned for campers to participate in. One traditional cheer camp activity is a talent show. Sign up by yourself or with a few of your friends and sing, dance and stunt your way to a "best in show" award.
Sleeping
If you're attending an overnight camp, you'll spend at least part of your time sleeping. Be sure to bring bedding, pillows and pajamas so you can comfortably get some shut-eye.
Team Performances
At the end of every camp, all the cheer teams participate in final performances to show off what they've learned. There are often awards given for best team or most improved.
Awards
At the end of the week, after all of the performances are completed, judges will award individual cheerleaders and cheer teams with awards based on talent, improvement and overall team spirit.